NordicID HH83 handheld reader
HH83 is long distance (UHF) handheld reader that works with Android 10 system.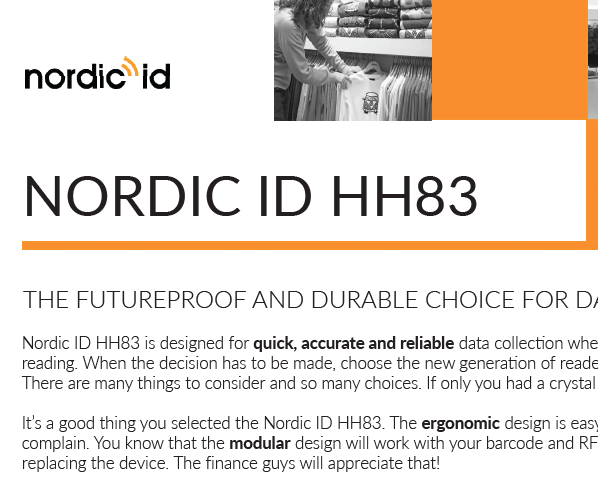 This robust solution works well in warehouses and for doing inventory because its reading distance can be up to 10 meters and the reader reads bar codes (1D & 2D) as well as RFID. Battery can last up to 12h which makes it possible to work continuously without having to charge the battery.
DETAILS ABOUT PRODUCT NordicID HH83 handheld reader
ACCESS CONTROL, RFID-READERS AND PEDESTRIAN GATES: