Digiovi is very easy to use and new features are created and implemented all the time. The current version covers all the functionalities of modern access control, in addition to which the open Rest API interface enables quick and easy integration from other systems into Digiovi access control. There are ready-made integrations for booking, CRM and ERP systems.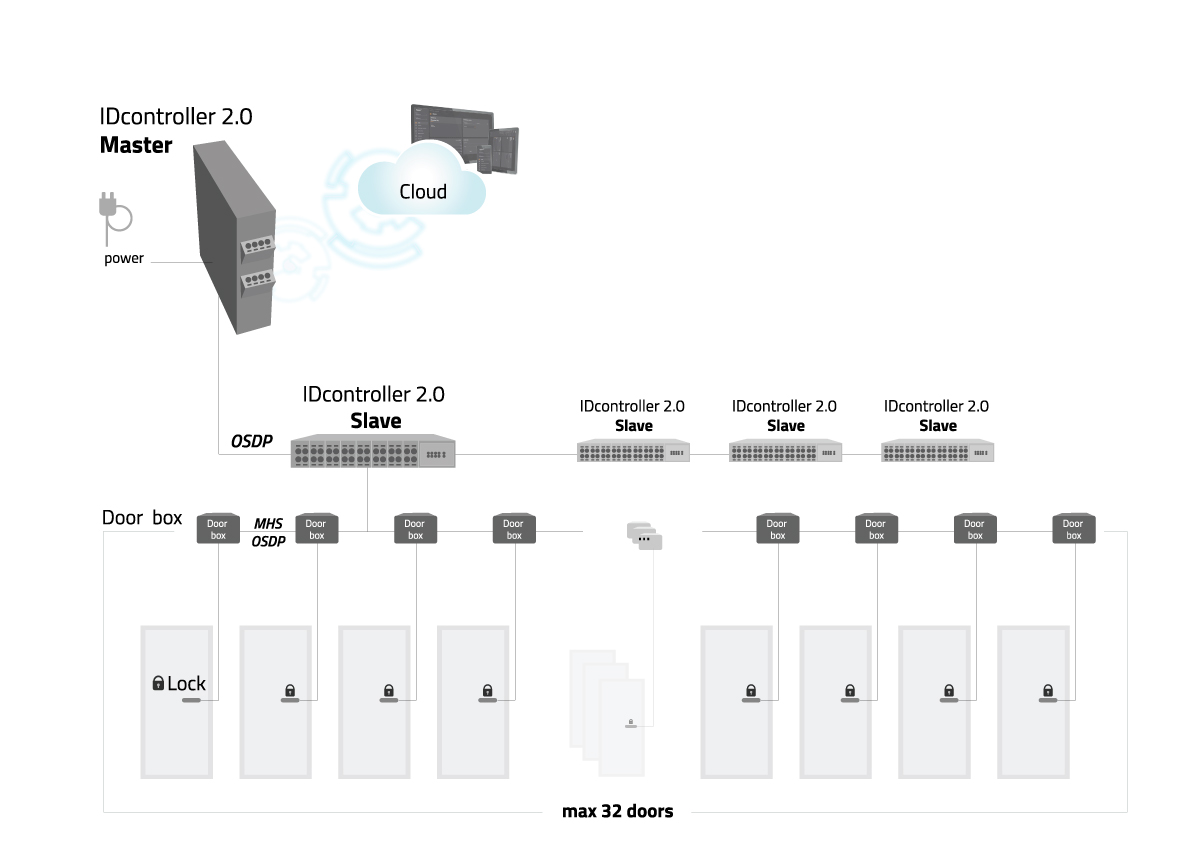 In comprehensive Digiovi solution the access control functions as a service. Service includes controllers and access control system developed by IDcontrol and their 24/7 usage. Server is in IDcontrol's server room and customer's devices are connected to it via Internet. Controllers don't require continuous Internet connection, they can work offline for a long time. Centralised server solution enables fast and smooth updates on access control - you will always have the latest version of Digiovi solution.
Access credential can be RFID access card, key fob, wristband or any type of RFID credential and a smartphone that has an NFC function.
Digiovi operating system enables more than one location to be supervised and controlled at the same time from one controller regardless from where and when it is.
Digiovi access control includes comprehensive reports that can be exported to either PDF or excel.
OSDP
The newest device generation IDcontroller Master 2.0 and Door Unit 2.0 directly support the OSDP standard. The traffic between devices also complies with the OSDP standard, which enables OSDP devices to be connected directly to the Digiovi OSDP bus. 16 door units can be connected to one master controller, each of which can have 2 doors and 4 readers connected.
Ajax compatibility
Digiovi is integrated in the cloud with the Ajax intrusion system. This means that the groups and hubs in Ajax can be controlled based on access control events. In addition, Ajax can use the Digiovi system's presence counter and other features to automate activations.
Wireless locks
Uhlman & Zacher wireless locks work seamlessly with Digiovi access control, which can be connected to the system either via Wiegand or OSDP cabling. We have tested Uhlman & Zacher locks together with Digiovi over the winter, and the locks also work flawlessly on exterior doors all year round. A wireless lock is the perfect solution for doors where cabling is difficult or a solenoid lock is not necessary. The total cost of a wireless lock with online access control system is less than half the price when compared to a one with a solenoid lock.
Biometric readers
Currently Digiovi is integrated to Idemia biometric readers and we have our own client to manage templates in one software. You get Idemia readers from IDcontrol together with our UDcontrollers.
Canbus and building automation equipment
Canbus and Modbus devices can be connected to the Digiovi IDcontroller 2.0 OSDP bus and their information can be directed to the Dashboard. The transmitted data can be used in Dashboard screens or in decision-making.
Dashboard
Digiovi Dashboard is a parallel product of Digiovi access control, in which Digiovi access control, Ajax intrusion system, camera surveillance, LoRaWAN and other systems can be combined. The Dashboard can be used for data monitoring or in two-way communication, the Dashboard generates for example automatic maintenance orders. Different maintenance requests and alarm limits for fault notifications can be set per device. When the system detects abnormalities, a notification and access rights to the premises can be created for the right person in connection with an automatic maintenance request. When arriving at the location, the service person can enter flexibly with, for example, their own mobile identification and, if necessary, the Ajax intrusion system is also switched off.
By adding LoRaWAN sensors to the system, the Dashboard can monitor and report, for example, room temperature, CO2 value, humidity and light. In principle, or any LoRaWAN device can be added to the Dashboard.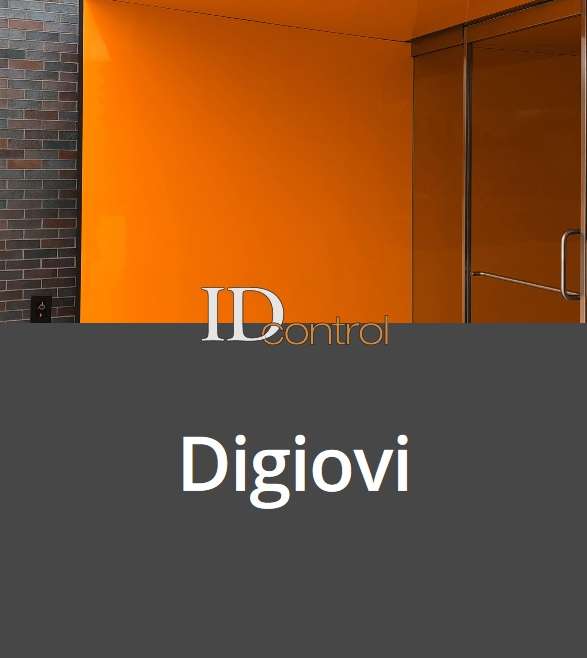 https://www.idcontrol.fi/wp-content/uploads/2022/06/Digiovi-PACS-Brochure-2022-mod.pdf
DETAILS ABOUT PRODUCT Digiovi access control
ACCESS CONTROL, RFID-READERS AND PEDESTRIAN GATES: